What is a Schaal Priority Maintenance Agreement?
Our Schaal Priority Maintenance Agreement (SPMA) is a comprehensive service program
designed to encompass all of your heating and cooling needs. Our goal is to save you
money while ensuring your home's heating and cooling systems are operating at their peak efficiency.
The SPMA isn't just about maintaining your current equipment – it also offers valuable benefits
when it's time for upgrades or replacements. Enjoy exclusive discounts on new equipment,
making it even more affordable to stay at the cutting edge of home comfort technology.
We understand the concern that comes with unexpected repairs. That's why with the SPMA,
you can benefit from up to a 10% discount on repairs. Additionally, any diagnostic fees are
credited towards the cost of repairs, reducing your out-of-pocket expenses.
Enjoy peace of mind knowing that we are committed to providing you with priority response
times. This means your heating and cooling issues are addressed promptly, reducing any
inconvenience. We believe you shouldn't have to pay more for emergencies, so we've waived
overtime rates for our SPMA customers.
Maintaining peak efficiency is key to reducing energy costs and preventing wear and tear on
your equipment. Regularly scheduled maintenance as part of the SPMA helps ensure your
systems are always performing their best.
We know your schedule is busy, so we strive to offer flexible scheduling options. We work to
accommodate your needs, making it easier for you to keep your home comfortable year-round.
The Schaal Priority Maintenance Agreement is your comprehensive solution for heating and cooling services, designed to offer cost savings, efficient performance, and most
importantly, peace of mind. It's a testament to why we are Iowa's Most Trusted Heating &
Cooling Company.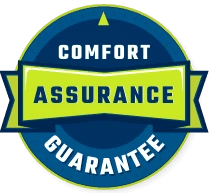 HVAC Service, Repair or Installation?
Call Schaal Yaall!
Call Schaal today at
(515) 293-4812
for more information about our Cedar Rapids services and to set up an appointment, or easily schedule online!
The Cedar Rapids Experts at Schaal Plumbing, Heating & Cooling are ready to help! Call or easily schedule online, today.