Sump Pump Services in Des Moines
It is important to take into account more than just the look and selection of plumbing fixtures when planning out the bathroom remodel portion of your finished basement project.
For instance, you will probably need an ejector pump to route wastewater to an overhead sewer. And you will most definitely want to avoid the discomfort that comes from having a damp, leaky basement.
At Schaal Plumbing, Heating & Cooling, we can help with these scenarios and many more by installing, servicing and maintaining a wide variety of sump pumps and ejector pumps.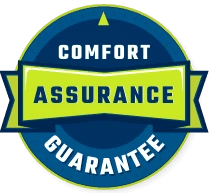 HVAC Service, Repair or Installation?
Call Schaal Yaall!
Call Schaal today at
(515) 293-4812
for more information about our Sump Pumps services and to set up an appointment, or easily schedule online!
We Install Repair, and Maintain Many Quality Brands of Sump Pumps and Ejector Pumps in the Greater Des Moines, IA Market
At Schaal Plumbing, Heating & Cooling, we advise our customers of just how important a sump pump is for any home with a basement. It serves as a critical piece of plumbing equipment, standing by, ready to pump excess water out of a basement — ideally into a storm drain. Sump pumps are available as submersible or pedestal units.
Sump pumps are typically hard-wired into your home's electrical system, although some units also have a battery backup. Since storms that cause flooding often knock out the power to your home as well, a battery-backup-pump or water-pressure powered unit is the safer option to avoid flooding in your basement due to power outage and storm runoff.
Call Schaal Plumbing, Heating & Cooling for Des Moines's Sump Pump Installation and Repair Experts
If you live in the Des Moines area and need to have your sump pump or ejector pump inspected, repaired and/or installed, call the experts at Schaal Plumbing, Heating & Cooling.
We offer expert service, highly trained technicians, and a commitment to excellence that few can match. Call us today to learn more.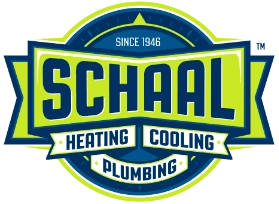 *Today's Offer*
FREE Furnace
Receive a FREE furnace when you purchase an AC! All you pay is the labor to install it. Limited time offer!
The Sump Pumps Experts at Schaal Plumbing, Heating & Cooling are ready to help! Call or easily schedule online, today.