Plumbing Maintenance and Repair in Des Moines & Cedar Rapids
Have you noticed a decline in your water pressure or an increase in water bills lately? Do you want to extend the lifespan of your plumbing system? Schaal Plumbing, Heating & Cooling is here to help with our professional plumbing repair and maintenance services throughout the Cedar Rapids area.
Our team specializes in fixing all kinds of plumbing issues, from bathroom sink leaks to sump pump servicing. With over 70 years of experience in the business, we are committed to delivering quality workmanship and excellent customer service to all our valued customers. Contact us today for scheduled repairs or maintenance.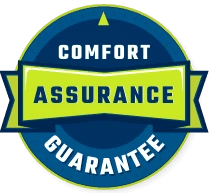 HVAC Service, Repair or Installation?
Call Schaal Yaall!
Call Schaal today at
(515) 293-4812
for more information about our Plumbing Repair and Maintenance services and to set up an appointment, or easily schedule online!
Your Reliable Des Moines, IA Plumbing Repair Experts
At Schaal Plumbing, Heating & Cooling, we can take care of any plumbing problem that comes your way, and we offer comprehensive maintenance services to keep your pipes and fixtures in top shape.
Plumbing systems are built to last since they need to transport hot and cold water under pressure and dispose of wastewater. However, over time, your pipes and fixtures may encounter various issues that can lead to significant problems if left unaddressed. You might face leaks, clogs, or other kinds of breakdowns.
While some repairs can be prevented with regular maintenance, others can catch you off guard. Here are some signs that you might need our plumbing repair services in Des Moines, IA:
Sudden Loss or Decrease in Your Water Pressure. This could be due to work on the municipal water supply or a clog or break in your main water line. Contact us right away if there's no apparent reason for the pressure change.
Multiple Clogs. This could indicate a problem with your main sewer line, which may be blocked or damaged.
Leaking Water Heater. This is usually and hopefully a minor issue, but it could signal a corroded system or excessive water pressure, which can be dangerous if left unchecked. Call our plumbers right away if you notice any water heater leaks!
Is Professional Plumbing Maintenance Worth Scheduling?
Absolutely! If you want your plumbing system to last as long as possible and perform efficiently, then it needs to be well-maintained. Homeowners can do very little on their own to achieve this, other than being alert to any changes in their plumbing system's performance or efficiency.
Routine professional plumbing maintenance can bring many benefits, such as reducing your need for repairs, improving your system's lifespan, and ensuring that your plumbing is always ready when you need it. Contact us today for expert plumbing maintenance or repair in Des Moines, IA.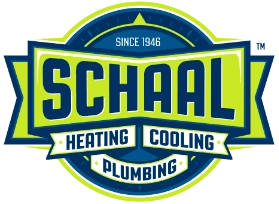 *Today's Offer*
FREE Furnace
Receive a FREE furnace when you purchase an AC! All you pay is the labor to install it. Limited time offer!
The Plumbing Repair and Maintenance Experts at Schaal Plumbing, Heating & Cooling are ready to help! Call or easily schedule online, today.