You shouldn't need to turn off the water for your entire house just to work on a leaky faucet or install a new plumbing fixture such as a showerhead.
On the other hand, if your existing shut-off valves are leaking, you give us a call to repair or replace them and fix the leak.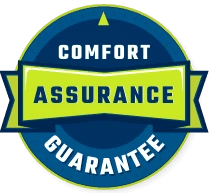 HVAC Service, Repair or Installation?
Call Schaal Yaall!
Call Schaal today at
(515) 293-4812
for more information about our Shut-Off Valve Repair services and to set up an appointment, or easily schedule online!
Typical Installation of Shut-off Valves
Residential toilets or faucets are typically installed with shut-off valves, also known as "angle stops". These valves can be found behind the toilet. Each sink in your house typically has two shutoff valves to allow for the hot or cold water to be shut off separately. Other plumbing fixtures such as washing machines sometimes have shut-off valves as well.
Most shut-off valves are screwed on, although some are soldered directly to the pipe. All shut-off valves have compression fittings for connection to the fixture. It is not unusual for a shut-off valve to leak due to corrosion.
A defective shut-off valve is highly uncommon but sometimes does occur.
General Maintenance for Shut-Off Valves
Shut-off valves don't require regular maintenance, but it's still important to check them once in a while to be sure they're functioning as expected. If they start to be difficult to turn, cannot be turned or appear to be leaking, then it's important to schedule a replacement as soon as possible. Waiting too long for a replacement could lead to a total seizure and inability to shut off the water supply, which could be more costly to replace compared to a minor leak.
Why Do Water Shut-Off Valves Fail?
Shut-off valves fail, or seize up, most often because they have internal components that have aged and become damaged. Those components might include items as simple as rubber washers, which could fall off or change in shape over time. When they're damaged, turning the valve may not stop the flow of water or could lead to other problems.
Another common cause of problems with shut-off valves is rust. When a valve rusts shut, it may not be easy to turn it and could mean that it doesn't work correctly. In an emergency, the valve may not turn off easily, leading to additional water damage. It could also mean that the water has to be turned off for the entire building rather than just for a single sink or toilet. 
Avoid Water Damage From a Leaking Shut-off Valve
If you notice leaking around a shut-off valve in your home, it's important to repair it quickly, as water damage can occur otherwise.
Our friendly plumbing technicians in Des Moines, IA area area will inspect the valve and determine if it needs replacement or simply a new washer, or other adjustments.
Call the Shut-Off Valve Repair Experts at Schaal Plumbing, Heating & Cooling
If you live in or around the Des Moines, IA area and notice leaking around a shut-off valve in your home or office, now is the time to call Schaal Plumbing, Heating & Cooling.
We offer expert service, highly trained technicians, and a commitment to excellence that few can match. Call us today to learn more.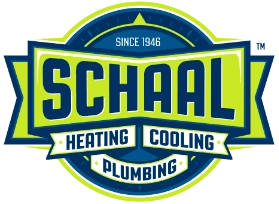 *Today's Offer*
FREE Furnace
Receive a FREE furnace when you purchase an AC! All you pay is the labor to install it. Limited time offer!
The Shut-Off Valve Repair Experts at Schaal Plumbing, Heating & Cooling are ready to help! Call or easily schedule online, today.