Air Conditioning Services in Des Moines
Looking for high-quality air conditioning services in Des Moines, Iowa? Look no further than Schaal Plumbing, Heating & Cooling! We understand the importance of having a dependable and well-maintained air conditioning system to keep you comfortable during hot summer days, which is why we're here for you 24/7.
Our team of AC installers has the expertise and tools necessary to install air conditioning units of any size, both for residential and commercial properties. Whether you require a central AC unit, ductless system, or a window unit, you can trust us for top-notch air conditioning installation.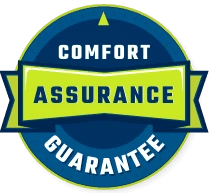 HVAC Service, Repair or Installation?
Call Schaal Yaall!
Call Schaal today at
(515) 293-4812
for more information about our Air Conditioning services and to set up an appointment, or easily schedule online!
Air Conditioner Replacement and Installation
Air conditioning replacement is a significant undertaking that must be done correctly to ensure reliable cooling each summer. The first step is measuring how much cooling your home requires and selecting a system that matches those needs. We'll then determine which air conditioner is the best fit for your home, with options available depending on whether you have ductwork already installed in your home. We can also replace ductless and high-velocity systems for older homes, and we offer dual-fuel systems for those that want heating from a heat pump system.
We also offer Des Moines, IA air conditioning replacement services if you need an existing unit replaced. We'll remove your current system, inspect the air handler and ductwork, and recommend the best replacement that suits your needs. We'll help you save money with an energy-efficient upgrade that is tailored to your specific requirements.
Air Conditioning Repair and Maintenance
Your air conditioner is a significant investment, and regular maintenance is essential to keep it in good working order. Our maintenance services, which we provide on a regular basis to our customers, include a thorough inspection of your system, replacement of worn parts, tightening of connections, filter replacements, condensate drain checks, and coil cleaning.
Our goal is to ensure that your system is in excellent working condition before you turn it on for the first time each summer. In the event of a breakdown, we also provide emergency service and repair for all major brands and types of air conditioners.
Your air conditioning system is a vital part of your home, and it's crucial that it's installed correctly and well-maintained. So, for all your air conditioning needs in Des Moines, IA, call Schaal Plumbing, Heating & Cooling.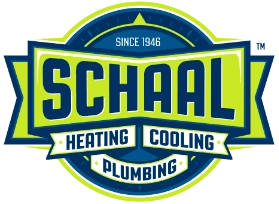 *Today's Offer*
Save Up To $2,250!
when you replace your home comfort system with a new Carrier home comfort system! Limited time offer.
The Air Conditioning Experts at Schaal Plumbing, Heating & Cooling are ready to help! Call or easily schedule online, today.