Des Moines Plumbing Services
Your home is one of your major investments in life. Residential plumbing problems like clogged kitchen drains, leaky faucets, broken pipes, and unappealing, outdated plumbing fixtures not only lower the value of your home, they can make it a less enjoyable place to live, entertain, and raise a family. Not to mention that a gas leak can be dangerous if not identified, located, and fixed immediately.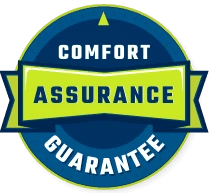 HVAC Service, Repair or Installation?
Call Schaal Yaall!
Call Schaal today at
(515) 293-4812
for more information about our Plumbing services and to set up an appointment, or easily schedule online!
Professionally Trained & Committed to Outstanding Services
Here at Schaal Plumbing, Heating & Cooling, our team is focused on making sure that you receive the highest quality Des Moines plumbing services. We do this is by simply showing up on time. After we arrive, we make sure the job is done right the first time and clean up the job site before we leave.
Whether you need commercial or residential services, we are here to make sure your plumbing system is working effectively. Schaal has convenient locations in Des Moines, Johnston, Cedar Rapids, and Iowa City.
Plumbing Experts You Can Trust
If you're making the investment of building or remodeling your home, it's essential to make sure that you choose an experienced, licensed plumber who uses only quality materials and workmanship. At Schaal Plumbing, Heating & Cooling, we'll work closely with you to select the best quality fixtures and installation to fit your needs, your timeline, and your budget.
Whether it is a residential repair job or new home construction plumbing, Schaal Plumbing, Heating & Cooling offers reliable, friendly service and free estimates. Schedule a residential plumber for your Des Moines home, today.
Residential & Commercial Plumbing Services We Offer in Des Moines
Drain cleaning
Toilet repair and installation
Faucet repair and installation
Leak detection
Garbage disposal repair and installation
Well pumps and equipment
Video inspections
Home remodeling
Water heater repair and installation
Backflow repair and replacement
Home plumbing inspections
Water filtration systems
Emergency plumbing
When Should You Call a Plumber?
It is extremely important to keep an eye on your plumbing to make sure that smaller issues do not turn into larger messes that end up costing you more money in the long run. If you notice any of the following issues, it's time to call a Des Moines plumber!
Slow Drains: This could be a sign of a clogged drain which can only get worse over time. It is important to have your drains cleared regularly to help prevent buildup. We do not recommend using chemical drain cleaners as these can lead to corrosion in your pipes.
Issues with Water Pressure: If you notice your faucet or shower not exuding enough force or your toilet is slow to flush, this could be a sign of low water pressure. Let a plumber fix this inconvenience by taking a look to make sure you do not have a plumbing leak or clog.
Leaky Faucets & Fixtures: Stop wasting water and costing yourself extra money on your water bill. Get professional help from a plumber who can fix the issue and get your plumbing back to normal in no time.
Seeing Water Where It Shouldn't Be: If you see water pooling around your toilet base or water spots on your ceiling or floors, it could be that you have a leak in your plumbing. This could be a serious issue if not addressed properly right away.
What Are the Main Causes of Plumbing Issues?
There are many causes of plumbing issues including clogs, damage to the pipes and others. These are the top six:
Washing hair down the drain, which can lead to hair clinging to grease, soap and other substance until it creates a clog

Objects getting lodged in the toilet or sewer pipes, which prevents the water from flowing freely

Letting dirt gather and clog the drain or pipes, leading to narrowing or a full blockage

Throwing food waste, grease or fat down the drain, which can congeal and clog the pipes completely 

Leaking or dripping faucets and running toilets, increasing water usage and resulting in high utility bills

Skimping on repairs or maintenance when needed, leading to leaks or clogs worsening
Fortunately, all of these plumbing issues can be resolved. Calling us out to take a look at the plumbing issue early helps make sure it can be resolved before it leads to more costly repairs and damage to your home.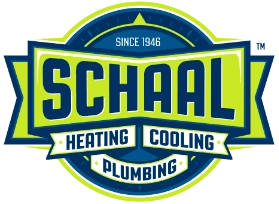 *Today's Offer*
Save Up To $2,250!
when you replace your home comfort system with a new Carrier home comfort system! Limited time offer.
The Plumbing Experts at Schaal Plumbing, Heating & Cooling are ready to help! Call or easily schedule online, today.