Boiler Repair in the Des Moines Area
Why Trust Schaal Plumbing, Heating, & Cooling for Boiler Repair and Maintenance?
When you hire Schaal Plumbing, Heating, & Cooling for boiler repair, you're hiring the most knowledgeable company in town to take care of your hydronic system. We spend hours training our techs to be the most proficient troubleshooters of boiler and boiler system problems.
Extend the Life and Efficiency of Your Boilers
Your boiler usually sits unused during the summer months and when you turn it back on, it could be full of surprises. That's why you need Schaal Plumbing, Heating, & Cooling to maintain your boiler.
With annual maintenance, you have the peace of mind that your system is in top working order and the boiler is operating at its highest efficiency possible. Our experienced technicians will clean the boiler before the first startup which guarantees we are burning the fuel as efficiently as possible.
Common FAQs for Boiler Maintenance and Repair
How often should I have my boiler serviced?
To prolong your boiler's lifespan and to get maximum efficiency, we recommend that you have your boiler serviced annually, typically best during the summer before the rush of fall service calls.
With our complete service checkup, you can have peace of mind knowing that your boiler will be there when you need it and that it's running at its highest level of efficiency, saving you on your utilities.
What size boiler do I need?
Every home or business is unique. Our trained experts will be able to determine what size boiler you need based on many factors including your home size, age, efficiency, layout, insulation, and more. We'll then help you determine the best size boiler for your home or business.
When do I need to replace my boiler?
It's likely time to consider replacing your boiler if it's more than 15 years old. Newer furnaces are more energy-efficient and can save you money on your utility bills.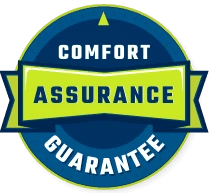 HVAC Service, Repair or Installation?
Call Schaal Yaall!
Call Schaal today at
(515) 293-4812
for more information about our Boiler Repair in the Des Moines Area services and to set up an appointment, or easily schedule online!
The Boiler Repair in the Des Moines Area Experts at Schaal Plumbing, Heating & Cooling are ready to help! Call or easily schedule online, today.