Des Moines AC Replacements & Installation Services
Purchasing a new air conditioning system is a significant decision that will impact your home life for the next 10-15 years or more. That's why it's crucial to plan a budget for the new unit while also considering the operating costs and analyzing your home's cooling requirements. Whether you're installing an air conditioner for the first time or replacing an existing one, there's a lot to consider, and we're here to help!
Given the importance of the purchase, we recommend seeking the guidance of HVAC experts when you require air conditioning replacement in Des Moines, IA. At Schaal Plumbing, Heating & Cooling, we are committed to helping you find and install the best air conditioning system that suits your cooling needs and budget. Contact us today to learn more about our services!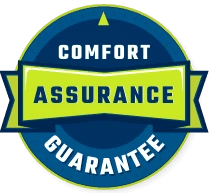 HVAC Service, Repair or Installation?
Call Schaal Yaall!
Call Schaal today at
(515) 293-4812
for more information about our Air Conditioning Replacement services and to set up an appointment, or easily schedule online!
Air Conditioning Replacement
Before embarking on the search for a new air conditioner, you need to consider the type of system that would be best for your home. When making this crucial decision, a few things should be taken into account. These include:
The size of your home

Installing an air conditioner that is too small or too big can affect the unit's efficiency and your energy costs.

Energy efficiency

Air conditioners have efficiency ratings known as SEER. The higher the SEER rating, the more efficient (and often expensive) the unit

Consider a ductless heating and cooling system

Some homes may not have room for traditional ductwork, requiring ductless air conditioning replacement.
How We Replace/Install AC Systems
The thought of replacing an air conditioning system may seem overwhelming, but it is a rather straightforward and easy job, particularly for professional HVAC contractors like us. If your home already has a ductwork system in place, and there is an existing air handler, it takes a day to install the coils inside the home and the condenser unit outside.
When replacing an air conditioner in the Des Moines area, removing and disposing of the existing air conditioner is part of the process. Fortunately, homeowners who work with Schaal need not worry about this because it is included in the air conditioner replacement cost.
Before selecting a new air conditioner, discuss any changes with your AC contractor. If you switch models, you may need upgrades, duct repairs, or other changes to support the new system.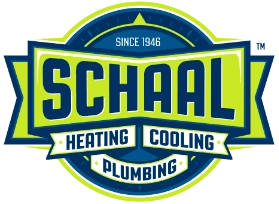 *Today's Offer*
FREE Furnace
Receive a FREE furnace when you purchase an AC! All you pay is the labor to install it. Limited time offer!
The Air Conditioning Replacement Experts at Schaal Plumbing, Heating & Cooling are ready to help! Call or easily schedule online, today.