Geothermal HVAC Services in Des Moines
Are you considering the installation and usage of a geothermal system for your home in Des Moines? Then you have come to the right place! These types of systems work very differently from traditional HVAC systems, and it is of the utmost importance that they are installed correctly. Our NATE-certified professionals have years of experience working with these types of systems. We offer expert, comprehensive geothermal system services that including installation, repair, maintenance and replacement. Why is NATE-certification important? It means our technicians are fully updated on all the latest information regarding all HVAC systems, and have absorbed and use this information for every job they do. Geothermal systems are laid out and installed like no other type of system around, so you want to have the assurance and peace of mind that the experts you are dealing with are, in fact, experts. This will never be a question when you call us for help with your geothermal system.
Schaal Plumbing, Heating and Cooling is the place to call for all of your geothermal system needs in Des Moines, IA!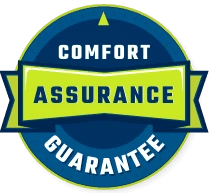 HVAC Service, Repair or Installation?
Call Schaal Yaall!
Call Schaal today at
(515) 293-4812
for more information about our Geothermal services and to set up an appointment, or easily schedule online!
How Does a Geothermal System Work?
There are three key components to any geothermal system: the ground loop, the ground–source heat pump,v and the air delivery system, which can be either ductless indoor blowers or a ductwork system. Once all the components are installed, the system works like this: during the summer, the heat pump absorbs the heat from your home and transfers it to the ground loop via environmentally–friendly refrigerant or antifreeze inside the ground loop. The heat is released into the surrounding soil where the soil acts as a heat sink. During the winter months, the refrigerant in the ground loop absorbs the latent heat in the soil from the sun and transfers it to the heat pump. The heat is concentrated in the heat pump and then dispersed to the living spaces of your home.
What Are the Benefits of a Geothermal Heating and Cooling System?
There are a number of benefits a geothermal heating and cooling system can offer:
Best energy efficiency available – geothermal systems are the most energy-efficient type of HVAC system available. For every unit of energy they use to operate (and they only use electricity), they give back 3–4 units. This makes them 300–400% energy efficient.
Long lifespans – the components of a geothermal system have quite long lifespans compared to those of more traditional systems like furnaces and boilers. The ground loops have average lifespans of 40–50 years and the ground–source heat pumps have average lifespans of 20–25 years.
Heating and cooling is very comfortable – while geothermal systems are forced–air systems, the air is delivered at a low, continuous volume. This makes it feel very comfortable and helps balance moisture very well.
Schaal Plumbing, Heating & Cooling Is Here for All of Your Geothermal Needs
Putting your geothermal system in the hands of an inept technician or someone who does not have the necessary experience needed with these kinds of systems is a big risk. It is never a good idea to put your system, your comfort, or your home at risk in an effort to save a few dollars. Instead, call Schaal Plumbing, Heating & Cooling. You can trust all of your geothermal needs to our highly trained and capable pros.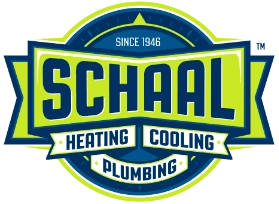 *Today's Offer*
Save Up To $2,250!
when you replace your home comfort system with a new Carrier home comfort system! Limited time offer.
The Geothermal Experts at Schaal Plumbing, Heating & Cooling are ready to help! Call or easily schedule online, today.